Product Guide
PN350
Classification:
Shortdescription:
touchMATRIX® Profinet Indicator
---
Product types:
HMI, other PROFINET Device
---
Technology & Profiles:
PROFINET
---
Company:

motrona GmbH
Illustration: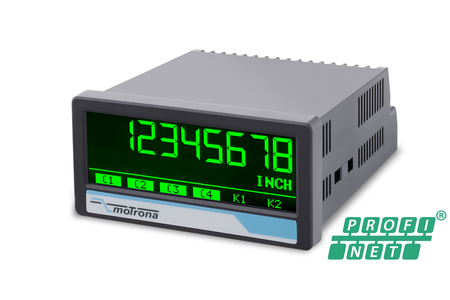 Product description:
The Profinet indicator PN350 can record, calculate, evaluate, display and pass on process data. The interfaces also enable the configuration and scaling of the device during the transmission of status information during operation. It is ideally suited as an on-site indicator with a resistive touchscreen and multi-color graphic display (red, green, yellow).