Product Guide
NRP 52-RE
Classification:
Product types:
PN - Controller
---
Technology & Profiles:
PROFINET
---
Company: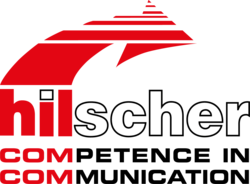 Hilscher Systemautomation (Shanghai) Co.,Ltd
Illustration: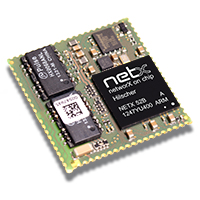 Product description:
NRP 52-RE – netX Chip-Carrier for Integrated Communication
· PROFINET I/O Device with smallest footprint
For rapid prototyping or SMD mass production
Supports PROFINET Conformance Class C and Netload Class 3
Host connection via Dual-Port Memory or SPI
One hardware for all Real-Time Ethernet slave protocols
Allows one baseboard design for all networks
The netX Chip-Carrier offers adequate costs per unit as well as reduced risk and fast time-to-market. netRAPID is a complete netX based communication interface and contains all necessary operating components. The 32 x 32 mm compact netX carrier will be soldered to the baseboard - by hand or SMD production process. The communication protocol will be executed autonomously on the module, independent of the host processor of the automation device. The process data is exchanged via a Dual-Port-Memory that is accessed either by an 8-/16-bit bus interface or via a 50MHz SPI interface.
NRP 52-RE supports all major Real-Time Ethernet protocols as slave and covers all network-specific demands in a single module. It is optimized for minimum space requirements and thus has integrated magnetics and makes sole usage of the netX 52 internal RAM. A change of the communication protocol can be done by simply loading a different firmware
NRP 52-RE has been certified for PROFINET Version 2.31 and fulfills the highest Conformance Class C and the highest Netload Class III.