Product Guide
COMBIVERT S6 PRO
Classification:
Product name:
COMBIVERT S6 PRO
---
Shortdescription:
Servo Drive
---
Product types:
Drives, Drives – Servo Drive
---
Technology & Profiles:
PROFINET
---
Company: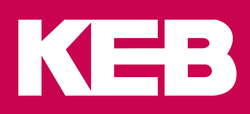 KEB Automation KG
Illustration: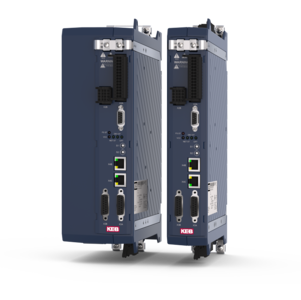 Product description:
KEB Servo Drive COMBIVERT S6 PRO with PROFINET
The COMBIVERT S6 drive controllers made by KEB Automation support the implementation of new machine designs with extended requirements in terms of capacity, communication and integrated safety.
With this drive generation, the operation of different motor types, real-time communication with the higher-level controller and the selection of drive-integrated safety functions can be individually adapted to the requirements of the machine manufacturer.
They combine the functionality of open-loop and closed-loop frequency inverters for asynchronous machines and dynamic servo controller features with high-efficiency sensorless control methods such as sensorless closed loop (SCL) and asynchronous sensorless closed loop (ASCL).
The COMBIVERT S6 is a modern, compact and also flexible servo drive for rated current of 2.6 A up to 12 A in two housing sizes. The direct mains connection is available for 230 V and 400 V networks. It supports a Ethernet fieldbus connection for PROFINET and EtherCAT.
KEB servo drives offer scalable safety functions directly in the drive. In the PRO device variant, the COMBIVERT S6 enables the implementation of encoderless safety. Here a flexible adaptation of the safety functions and limit values can be done via digital I/Os. Up to eight safety configurations are possible per function. The COMBIVIS 6 software tool enables customers to easily commission the various systems.
The S6 system extends the KEB product portfolio for high-dynamic servo applications with a modular set of drive modules