Product Guide
58186 TREE M-6TX PN
Classification:
Product name:
58186 TREE M-6TX PN
---
Product types:
Hub/Switch/Router/Repeater, PN - Controller
---
Technology & Profiles:
PROFINET
---
Company: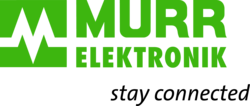 Murrelektronik GmbH
Illustration: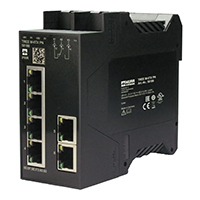 Product description:
The TREE managed PROFINET product line is designed for use in industrial environments. The switches feature TX ports for twisted-pair cables and are PROFINET Device IOs certified to PROFINET Conformance Class B. They comply with the requirements of Netload Class 1. The TREE M-6TX PN Switch is designed for use in the control cabinet in accordance with protection class IP20. The devices also have built-in relay for signaling cable interruptions.

Its small dimensions require only a small footprint in machinery and equipment. As MRP client, the switches are suitable for high-performance ring topologies and still have an RSTP implementation for tree and mesh topologies. They can be easily set up and configured via the TIA Portal (supports PROFINET baptism) or the convenient web server. PROFINET baptism means device replacement is greatly simplified, without having to configure the replacement device again (that will be done by the PROFINET plc).