Downloads
Marketing Flyer: PROFINET for Automation
PROFINET
Description: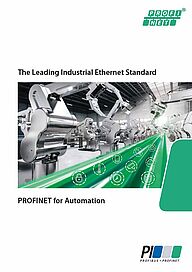 The Leading Industrial Ethernet Standard

PROFINET has become the leading Industrial Ethernet Standard in the market. This globally established and future-oriented technology is supported by many product vendors, thus ensuring long-term availability and investment protection.
Real-Time and a parallel TCP/IP communication is the basic principle. Best diagnosis and flexible adaption offer fast and simple solutions.

For more details on PROFINET just download the flyer for PROFINET.
Details:
German (version 2018) - Order No.: 4.261
English (version 2018) - Order No.: 4.262
Chinese (version 2011)
Japanese (version 2022)